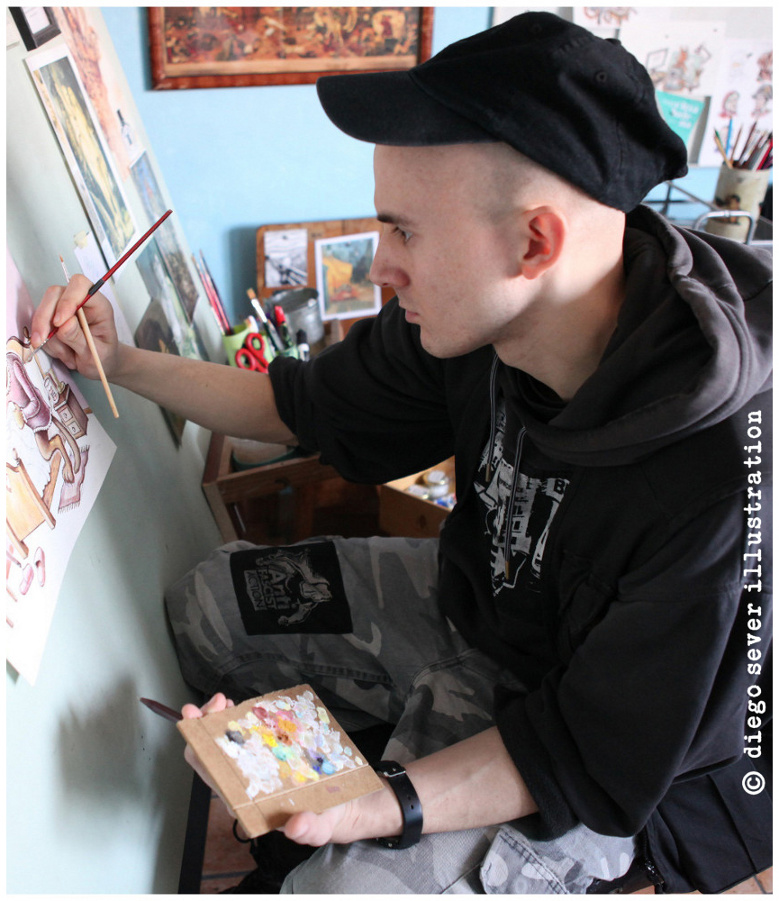 Photo courtesy of
Paolo Vezzoli
My name is Diego Sever and I'm an independent illustrator living between Milan and Bergamo. I grew up in the north of Italy; my passion for drawing started in my childhood, since then I have created thousands of images, read hundreds of art books, experimented new drawing techniques and drawn almost everytime.

I have studied illustration in Milan, more exactly I have attended the three years course of illustration in the prestigious European Institute of Design and I graduated with honours in july 2011.
I'm a member of the Association Autori di Immagini.

For me, creating illustrations is not only a job, it's an old pleasure that keeps me alive: spending hours working on a drawing desk, shaping my imagination, watching my ideas growing on a piece of paper... This is the first way I express myself and this is how I satisfy my need of perfection.

I'm always looking for new projects! If you have one, don't hesitate to contact me
I would be happy to discuss your ideas.
Copyright &copy 2018 Diego Sever Illustration 2018 - All rights reserved